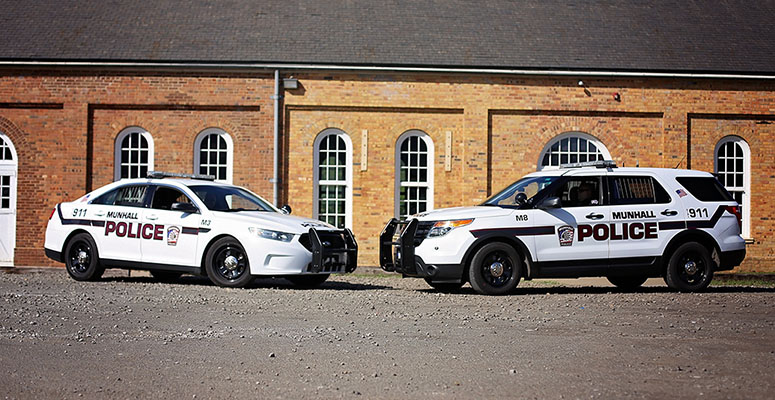 Thomas Fullard, Chief of Police
In case of non-emergency, contact 911 advise of a non-emergency and they will have an officer contact you.
The Munhall Police Department, led by Chief Fullard, is a department of dedicated professional police officers and civilian personnel committed to providing the highest quality of service and protection to the community. The department continues to strengthen its relationships with the community by effectuating an inclusive collaboration of law enforcement, citizens, community agencies, political leaders, and public information services.
It is the priority of the Department to promote continued education to maximize training opportunities for our officers, command staff, and civilian employees. Technical advancements and the ongoing development of comprehensive data collection programs are also essential for the most efficient delivery of services, improved public safety, and departmental accountability. With a renewed commitment to excellence and a focus on state of the art technology, the Munhall Police Department plans to be well prepared to meet the challenges ahead.
It is the intention of this department not only to provide the reactive services necessary to ensure public safety but also to commit to providing the proactive services that will enhance the unity within our community. By listening to our collective voices, both internally and externally, the Munhall Police Department and the citizens of Munhall will build bridges of trust that encourage mutual respect and positive change in the 21st Century.
What is Crime Watch / Neighborhood Watch?
Citizens' Crime Watch / Neighborhood Watch is a Borough-wide crime prevention program. When neighborhood watch is fully operative, you and your neighbors become the "Eyes and Ears" of the Munhall Police Department, telephoning the police at the first hint of suspicious activity.
Citizens' Crime Watch is a program that teaches members techniques to reduce the risk of being victimized at home, in their vehicles, and in public places. It also trains members the importance of recognizing suspicious activities; evaluate them; and then how to properly report them.
Citizens' Crime Watch is the telephone repairman, the newspaper-boy, the postman, the elevator operator, the professional, the secretary, the housewife, the merchant, the shopper, the anonymous person who sees but is not seen and who knows what to do when he or she sees something suspicious. Citizens' Crime Watch is a Borough-wide program that operates most effectively at the neighborhood level.
Get Involved with Munhall Crime Watch
The Munhall Neighborhood Watch along with the Munhall Police Department will be holding meetings to discuss how to implement the Crime Watch on your street and how working together, we can make Munhall a safer place to live.
For more information, or if you cannot attend, please email crimewatch@munhallpa.us
Munhall Crime Watch Facebook